"I want to express my thanks for the hard work, inventive thinking and tireless support that you and your team have given to the Trifast Group. You have exceeded the brief, never afraid to make us think differently and put forward suggestions and ideas that we have adopted. This has contributed to the best ever recorded results on campaigns, successful product launches, and some of the best articles/white papers produced… despite this having been a difficult and unusual year due to Covid".
Global Projects & Marketing Director, Trifast plc
"Rose Media Group fully supported the business with joined up PR, Marketing and lead generation  campaigns whilst we were restructuring and expanding internationally. Absolute pleasure to work with, they know what they're doing and consistently deliver. Thank you Roses!"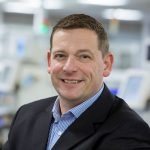 New Product Development Director
"RMG did a fantastic job promoting our Brighton shop launch. They pulled it out the bag and did the same with our Bristol launch too. Fun to work with, they know what they're doing and know the right people."
"Since working with Rose Media Group, we have seen a 600% increase in media coverage, 33% increase in event bookings, 13% increase in visitor numbers and 20% increase in income. We couldn't be more pleased with the results achieved."
"Aneela has worked with us for 11 years, always a step ahead and expertly advising us. Professional, accomplished and just nice to work with."
"Our association with Rose Media Group has grown over the years and we now see them very much as an integral part of our marketing effort. Through close co-operation we have been able to penetrate new markets, leverage off topical issues and engage more in our digital relationship with customers. They understand and work with our values which are key to our representation in the market and have become part of the family."
"I've had the pleasure of working with Rose Media Group over the past five years, and we are still going strong and developing. I consider Rose Media Group not just to be a PR or digital agency, but as a business partner as they have immersed themselves within our industry and I have great pride in the content that we deliver and the initiative that is taken to ensure we are first to market with educational material that impacts our customers!"
"What can we say? They are extraordinary! Great to work with, superlative service and talents. It's always a memorable experience for all the amazing ideas and coverage achieved for Guildhall Art Gallery. They provide inventive solutions to challenging projects across a range of media platforms, are consistent, trustworthy and very competitively priced."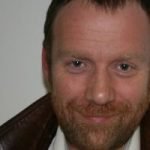 Head of Cultural & Visitor Development
"Rose Media Group played a big part in the branding and marketing activities related to the launch of our commercial aviation training division. The team at RMG provided extensive expertise in a number of key areas and were very responsive and adaptable as the scope of this project evolved. The launch was a great success and the team are a pleasure to work with. I have no hesitation in recommending them and working with the team again in the future."
Business Development Director
"Rose Media Group did a fabulous job of designing our history wall, booklet and logo for our 25th anniversary celebrations. Everyone absolutely loved the booklet and the history wall was brilliantly received: it is a real talking point for our staff and customers and is an excellent way of showing the history and success of Quadrant over the past 25 years.
Rose Media Group definitely exceeded our expectations with this project, they handled everything with care and expertise, from planning to the designs and artwork. They even installed the wall for us!"
"We found the team at Rose Media Group all incredibly creative, helpful and supportive. They really bust a gut to deliver on the rather stretching time frames for delivery we needed to impose – and deliver they did."
"Working with RMG made a huge difference to how we positioned and publicised our work. They worked on developing our brand and integrating our communications and marketing which meant we could reach a larger audience than before. The legacy of this work continues to reap benefits as the brand goes from strength to strength."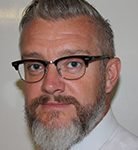 Head of Digital & Customer Service
"Working with Aneela and the team was an absolute joy. They understood what we wanted to achieve and implemented the plan with great success."
"Thank you for the support and hard work that your team have given us over the years which have certainly been a fundamental factor in growing the social media accounts to where they are today. The commitment your agency has given to us as a brand and the eagerness of your staff to help the business succeed have been nothing short of impressive, so many thanks once again."
"Rose Media contributed considerably to the 27% annual growth we have achieved last year. We have been very satisfied with the service and this year, we have entrusted them with the majority of our marketing budget."
"I'm delighted with the results. We have a fantastic relationship and working with you has proven to be an excellent decision! Experts at planning and executing publicity strategies, you always go the extra mile to ensure we get the coverage we want.  I have no hesitation in recommending you!"
"Rose Media Group has developed an online strategy to build awareness of our brand locally and delivered business leads through effective digital channels. The agency is one of the best I've worked with in terms of knowledge, approach, regular communication and results – it's a pleasure working with them."
"Rose Media Group clearly know what they're doing and have proven to be a real asset to our business. We have achieved sales directly from the exposure they have generated for us as they managed a focused sales campaign to decision makers in the education sector which proved very successful."