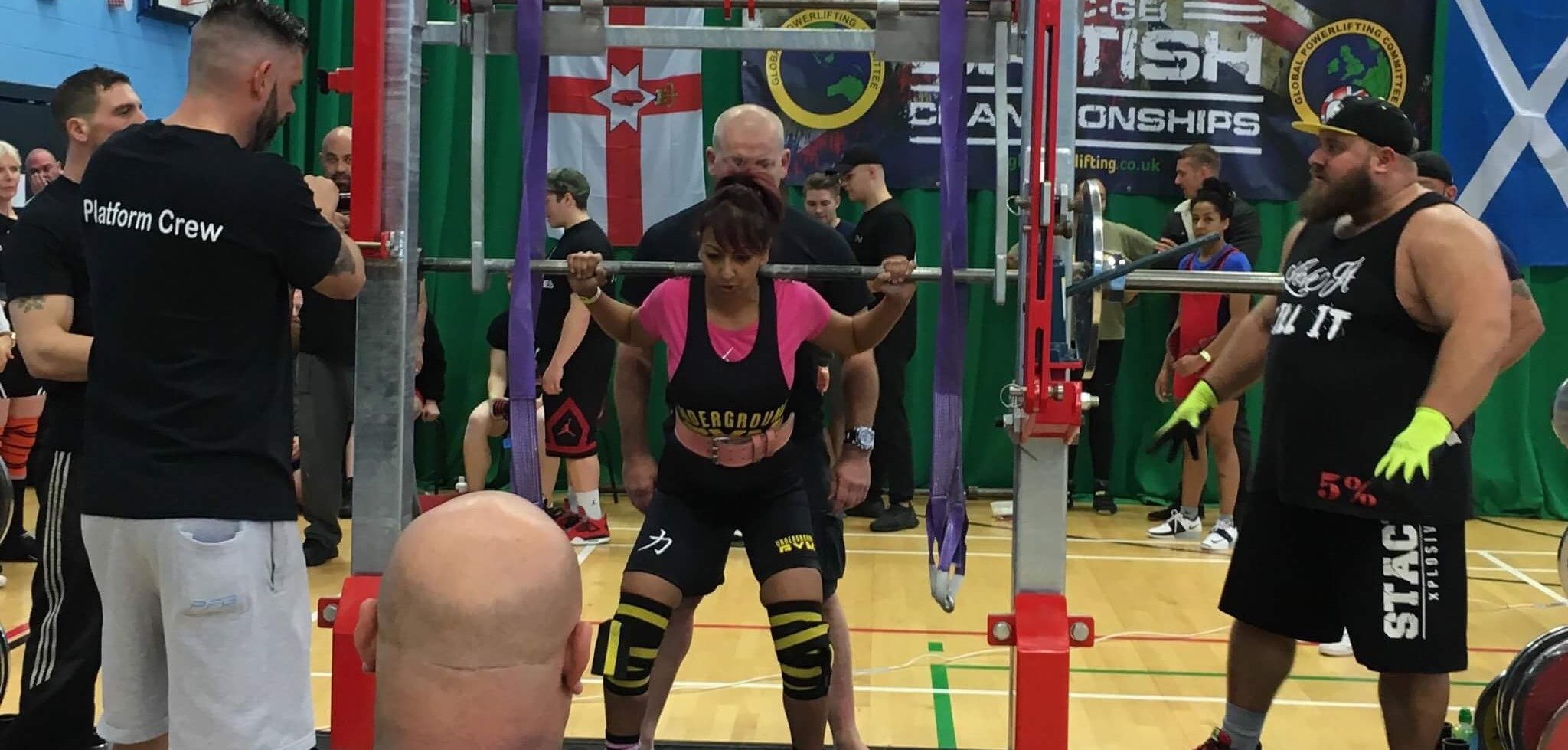 Aneela shortlisted in Asian Women of Achievement awards 2018
The prestigious Asian Women of Achievement Awards (AWA) has shortlisted Aneela Rose in the Sports category for her powerlifting success. Winning silver in 2016 followed by gold in 2017 at the GB Powerlifting Championships is no mean feat and Aneela is the first British Asian female in her weight class to achieve top success in this sport.
Founded by Pinky Lilani CBE 19 years ago and in association with NatWest, these national awards celebrate multi-cultural Britain and the contribution of talented Asian women to British life. Their Patron is Cherie Blair CBE QC.
Aneela is one of 4 shortlisted entrants in the Sports category and was interviewed by the high profile judging panel on 9th March in Canary Wharf. The glittering awards ceremony takes place at the Park Lane Hilton on 9th May when the winners will be announced.
Upon hearing the news, Aneela said, "Truly honoured to be listed alongside so many incredible women who are all making a difference and changing the world around us. Taking part in this sport is so fulfilling, and for my commitment and achievements to be recognised is fabulous and I hope it inspires others. Looking forward to glitter and sparkles on the 9th May, when I can wear something other than gym gear for a change!"
Further details on the AWA website
#AWA2018
Twitter & Instagram: awaawardsuk
Facebook: AsianWomenofAchievements
Pinky Lilani with Aneela, Halima and Sonia

Aneela with Halima Khan at judging day

Aneela at the judging day at Thomson Reuters, Canary Wharf 9th March 2018

AWA 2018 - winners announced 9th May 2019
Rose Media Group has a new home!
Rose Media Group has a new home! After four years in the Martlets Heights in Burgess Hill, we have moved on to make way for the exciting new developments in the town centre, and start a new chapter in our own journey! We are delighted to announce that we have joined the thriving Victoria Business Park community in Burgess Hill, and we are thrilled to be surrounded by so many successful, innovative enterprises.
We look forward to welcoming you to our new office, which you won't be surprised to hear already has our own unique stamp on it (yes, there's a lotofpink!)